The Clear Books community have asked and we have responded. Payment buttons on invoices are finally here!
At the moment PayPal and PayPoint are the two payment providers that are available for this feature. If you have those bank accounts set-up you can use this right away.
Don't have them set up yet? Head to "Money > New Bank Account" and then add a new Internet Payments account, selecting Paypal or PayPoint from the Payment Provider drop down. When setting up a Bank Account with either of these, select Yes for the Show Payment Button option.
To show the payment button, first select the relevant bank account from the "Payment account" drop down when creating an invoice: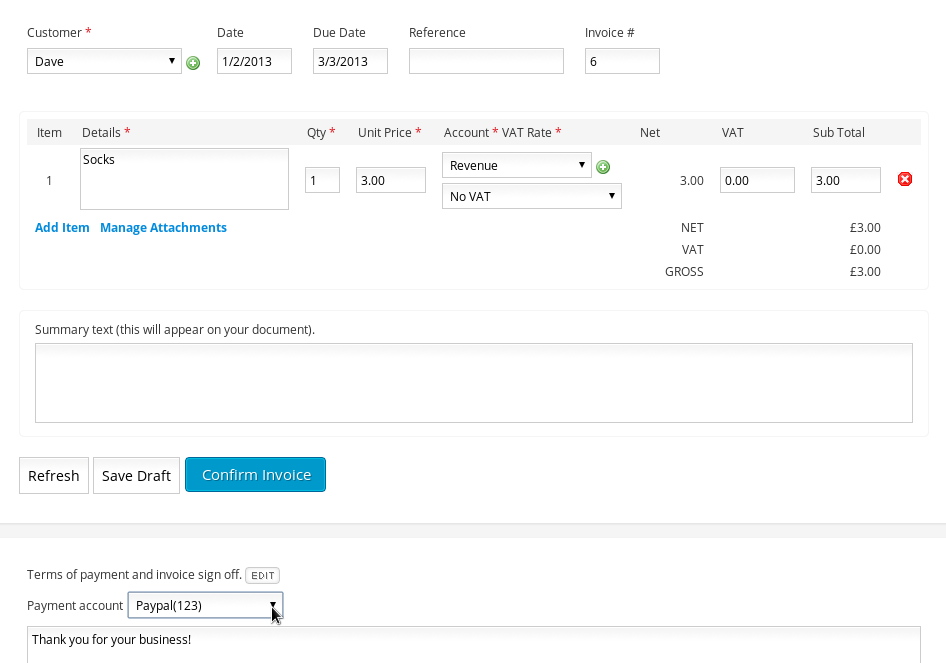 Now when you view the invoice in HTML form you will see the payment button located in the Payment Advice section. Remember this button won't appear in the PDF version of the invoice!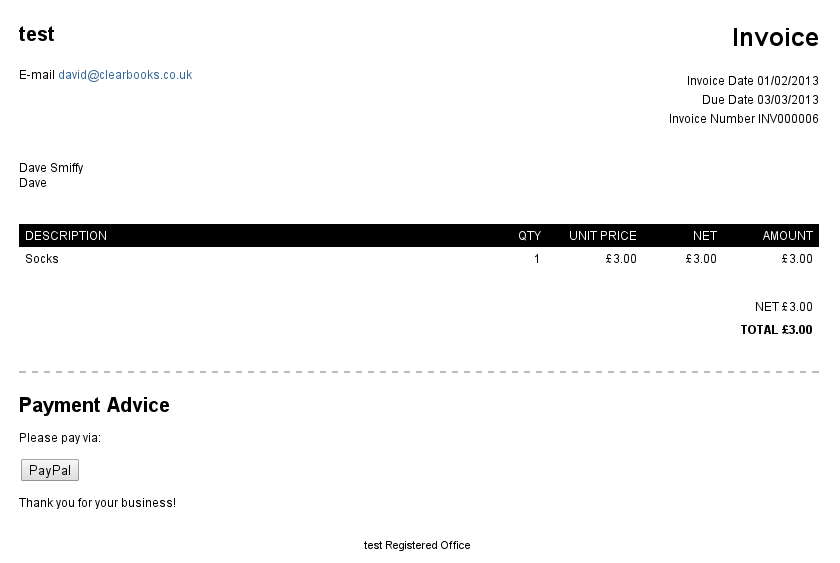 We hope you enjoy this new feature. Why not get involved in the Network and join the Clear Books community – we want your suggestions so we can make Clear Books the best online accounting software ever!