We've made some significant improvements to the design and features of our Payroll application, which are now available for you to use!
What does it do?
The new design allows you to specify custom and arbitrary payments and deductions when processing payroll.
Payments and deductions are now laid-out in a way that shows you how it will affect PAYE and National Insurance, so you can see exactly what your employees will be paid as you are processing them.
The new design should make it easier for those who are less familiar with payroll to get to grips with processing your employees' pay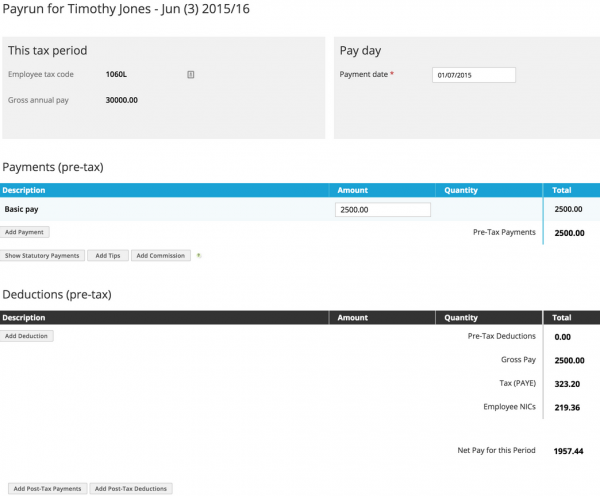 How do I use it?
If you're already using our Payroll application, you don't need to do anything – you'll simply see these changes next time you go to process your employees' payroll.
If you're not currently using our Payroll application, you can take a 14-day free trial by clicking here.
Subscribers to the Together+ package of our accounting software get 1 free employee on our Payroll app. Sign in to Clear Books and click 'Payroll' at the top of your dashboard to access this.