Today we are pleased to announce a new integrated help system within Clear Books, which enables us to link specific pages within the system to the numerous help articles on our blog and the discussion threads on a support community. The goal behind the new integrated help is to provide an effective way for our users to find the information they need, without having to wait for a member of our support team to respond to their inquiry.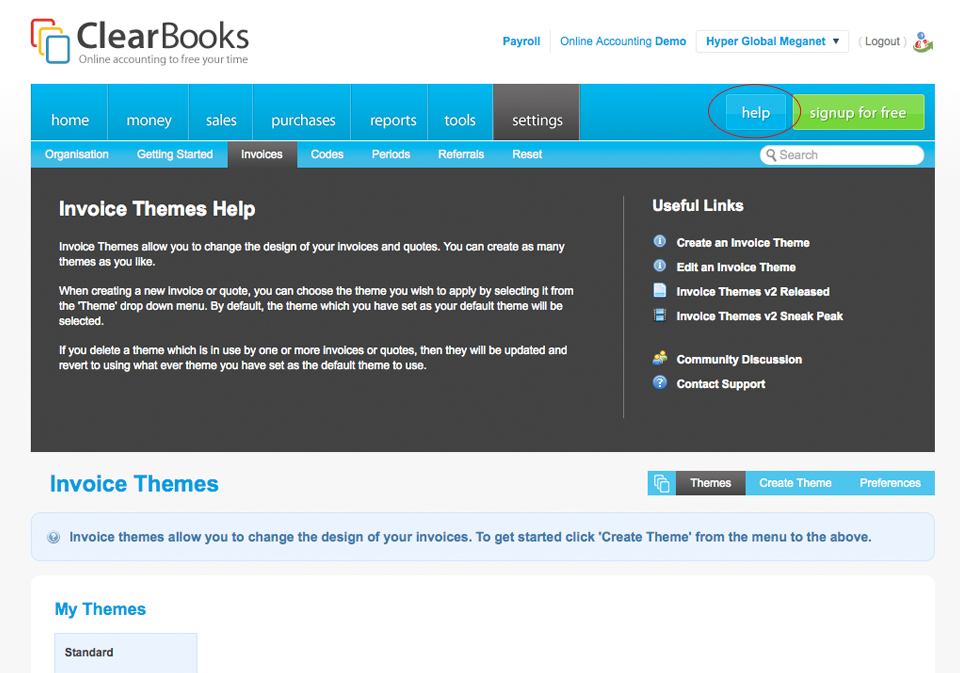 The goal which underpins everything we do at Clear Books is to make online accounting clear and simple. It's why many of our users have switched to Clear Books from other online accounting packages, it's what we here at Clear Books strive to achieve in every new feature we add, and it's in our name. In order to achieve this goal we aim to develop each and every feature with the user in mind, making the user experience as simple as possible. In order to help our users understand new features, or help new users get to grips quickly with Clear Books we post many guides, and we answer many common questions within our support community. With the new integrated help panel we hope that the process of getting help will be made even easier, and will hugely benefit all of our users.
The help panel gives you an overview of the particular page you are viewing and provides some related links to guides, videos, blog posts and discussion threads on our community support. To reveal the help panel, click the help button which can be found in the top right hand corner of the page in the internal system. Click the help button again to hide the help panel.
Not all of our pages will currently have help content available yet, but we will be adding more and more content over the coming weeks, with a goal to provide help content for every page within Clear Books. If a page you are viewing doesn't yet have help content, clicking the help button will direct you to our support page.