Did you know that there is an easy way for your customers to 'Pay Online' for statements that you send out to them via Clear Books.
Clear Books has integrated with one of the UK's leading payment gateways, PayPoint.net. PayPoint helps thousands of e-commerce businesses accept secure payments online and over the phone.
If you already have an account with PayPoint your customers can use the  'Pay Online' option available on statements you send to them from you Clear Books account.
Use the following guide to set up the PayPoint 'Pay Online' feature.
1. Head to Money>Banking>Add Account and select a new 'Internet Payments' account.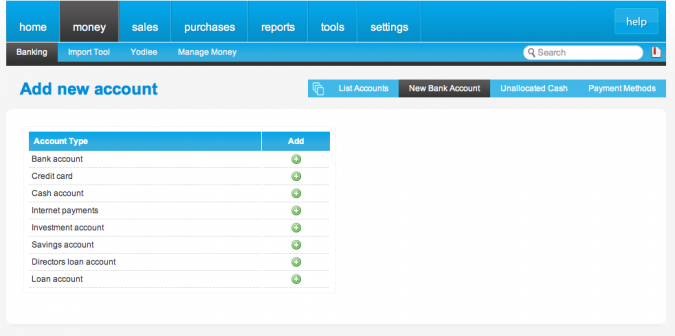 2. Select PayPoint as the Payment provider.
You will need your PayPoint account information for the Account ID, Account email, Remote Password and Digest Secret fields.
For the Payment Button field select 'yes'.
You will also need to add the £0.20 surcharge for PayPoint.
3. Once you have saved this information the PayPoint button will be available on your statements.
When a customer receives a statement from you they will be able to click the 'PayPoint' button to then make an 'Online Payment' directly to your account.