Clear Books has always had 1 mission. That mission is to create simple accounting software that business owners and accountants alike can use to lighten their load, and save time.
Whether you're an existing user and need a refresh, or you're new to Clear Books, let's take a look at the features that make Clear Books an easy accounting software package.
Easy Accounting Software – Feature Highlights
Cloud Based – Access your Accounts Anywhere, Anytime
Having cloud based accounting software means that you and your accountant can access your accounts at any time. Many of our new customers have moved over from desktop software and some still use spreadsheets to manage their books. The cloud just makes everything so much more efficient.
Free UK Based Phone and Email Support
Even though our software is easy to use, we offer free UK based phone and email support. Our friendly support team are on hand to help with any questions you have about Clear Books.
Most other accounting software providers don't have phone and email support based in the UK, so with Clear Books you can be confident you are getting the best customer service.
We also have extensive support guides and videos to help you get the most out of Clear Books.
Innovative Dashboard
See all of your key business numbers at a glance. Easily see what's been happening financially within your business through our customisable dashboard. You control what numbers you want to see when you log into your account.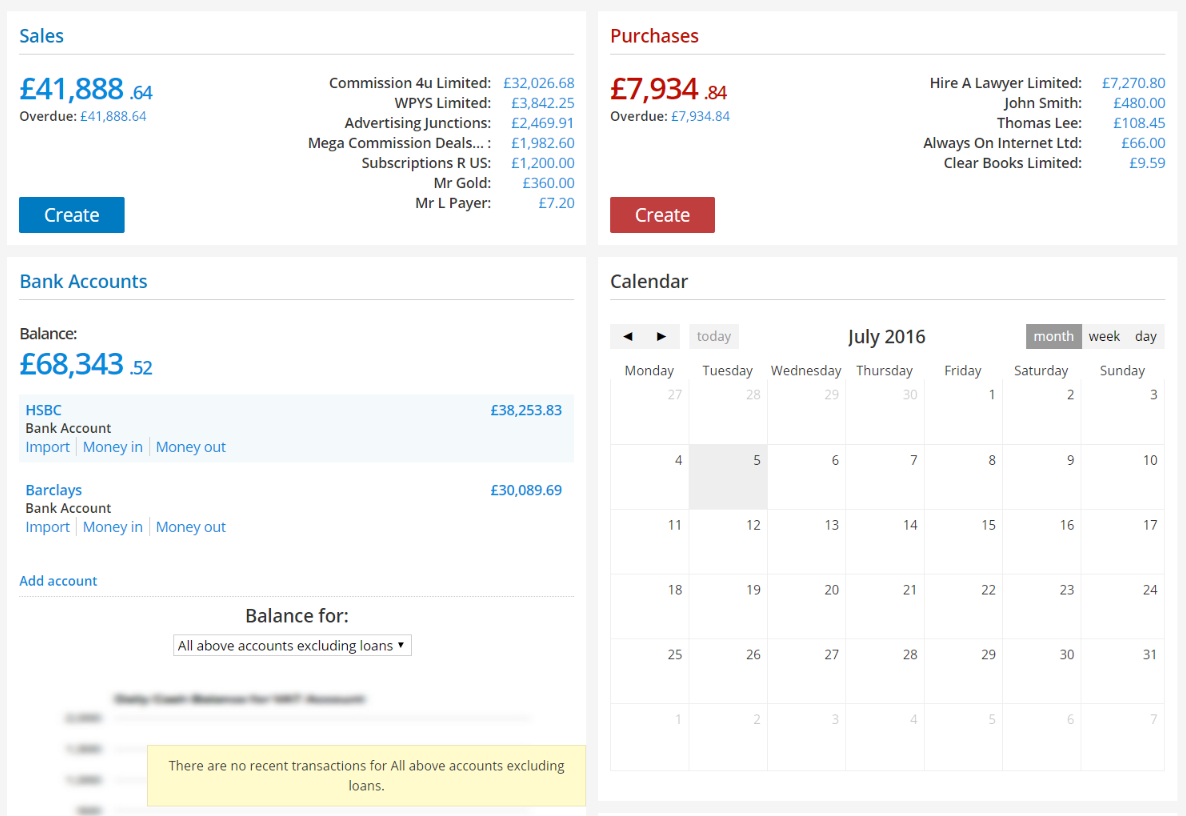 Invoicing
Generate beautiful and fully customisable invoices, even if you're not a designer, you can pick and customise a template that suits you. Schedule and send invoices and quotes to customers at the click of a button. Receive payments online, via direct debit, credit card and PayPal.
Find out more about our invoice generator here
Multi Currency Support
At no extra cost, you can seamlessly manage transactions and payments in any currency. As well as real time exchange rate data, you can customise and set the exchange rate for transactions to suit your business needs.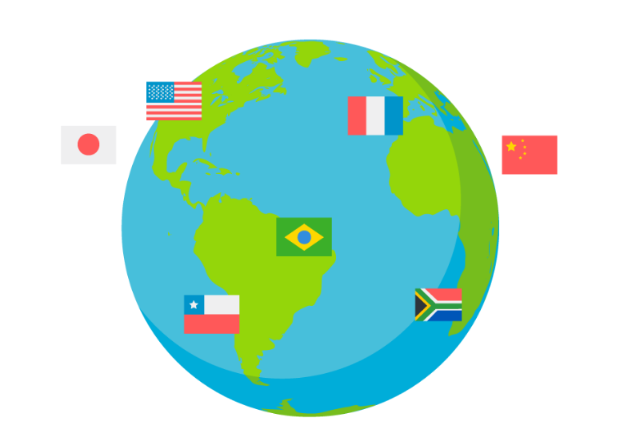 VAT Features
Easy preparation of VAT reports including submission to HMRC at the click of a button with proof of sent returns. We also handle VAT MOSS for customers who sell digital products on the web. It takes care of all of the European VAT rates and produces a VAT MOSS report.
Scottish Tax Rates
Scottish Tax rates are taken care of too for companies registered and paying employees in Scotland.
Easy Banking Data Access
Clear Books is integrated with Yodlee® which imports a feed from your bank that allows you to easily see your actual bank account data and transactions.
Are you new to Clear Books? See how our simple accounting software can save you time and money.