In this blog, Ruth Fouracre, Clear Books CEO writes about how Clear Books online accounting software was born and how it evolved since her husband, Tim Fouracre, conceived the idea and made it a reality.
A bold new idea: online accounting software that is really easy to use
In 2008, my husband, Tim, quit his job as equity researcher at an investment bank to bring his revolutionary, new idea to life: a simple accounting software that could be accessed from anywhere at any time, and that anyone would be able to understand. It would be easy to use and would look great!

Over a decade ago this was a big deal! It would mean that you no longer had to be chained to your desk, doing your books from a single computer (which was standard practice at the time).
Solving real problems for real businesses
Back in 2008, Tim's mum was running a theatre school. She needed a bookkeeping tool to record the money coming in and out.

At the time, Tim was a chartered accountant – and he could code. So he built her a basic bookkeeping system, which allowed her to finally manage her business finances in the way she'd always wanted.

At around the same time, Tim's friend, Paul, had two brothers who were running a construction company. They needed to better organise how they were sending their invoices to customers. They had been using Microsoft Word to create the invoices and then emailing them to customers. But they were losing track of who they'd sent what. So Paul who, like Tim, could code, built his brothers a basic invoicing system.

Tim and Paul realised that if they combined the bookkeeping tool and the invoicing tool they'd have the beginning of an online accounting system.
Taking a risk and working hard
Tim totally believed in his idea of an easy-to-use online accounting system. But he was realistic: he knew it would take a lot of hard work to fully develop and market it. So what did he do? He gave up his job to be able to focus 100% on making his dream a reality.
He worked from our flat every day (and night) to build the product. The business couldn't afford to hire anyone so he had to do everything himself, with the help of his co-founder, Paul. From building the product, to marketing it online, to dealing with customer feedback. He learned on the job.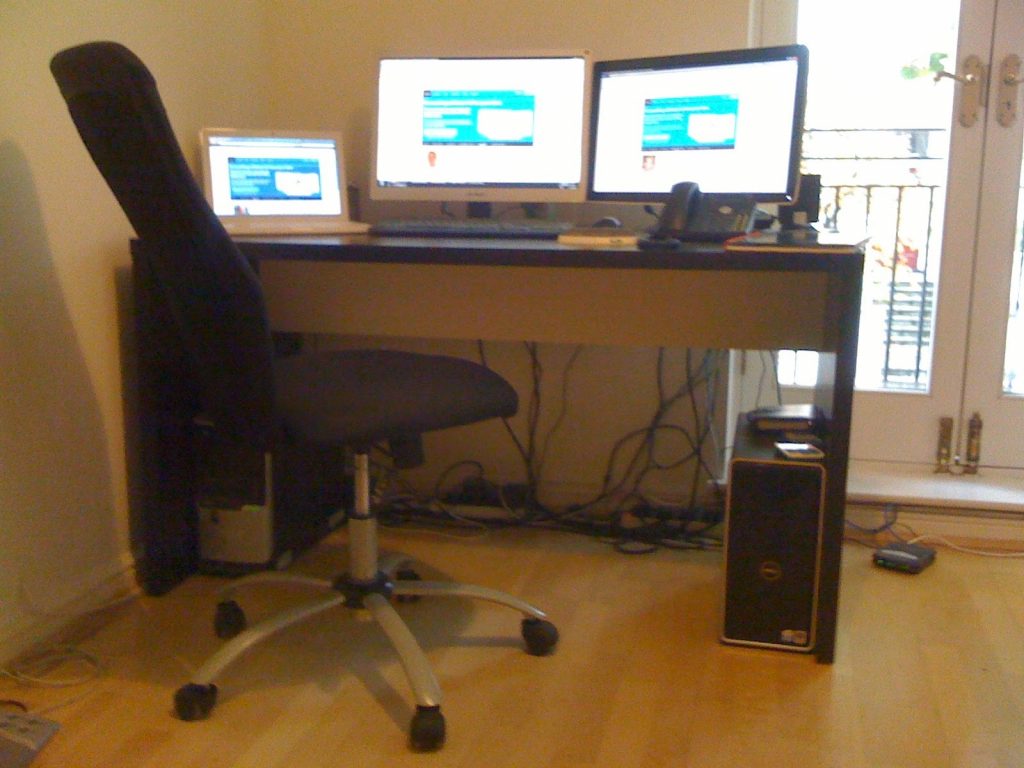 Customer growth and expansion
As customer numbers grew, Tim needed to hire people to deal with customer queries and to accelerate the development of the product. In 2010, after hitting 1000 customers, Tim leased a small office in Hammersmith and hired his first employee.
As customers continued to join, Clear Books needed more people (and more office space!). In 2013, and again in 2014, Clear Books raised money from investors to help accelerate its growth.
After Tim moved on in 2018 to pursue a new venture, I took over as the CEO of Clear Books.
In that first year we launched Making Tax Digital (MTD) for VAT which added an additional tremendous benefit to business owners using Clear Books.
In the same year, I changed Clear Books' financial strategy to not only becoming a profit making business but to also have great ambitions for growth, which we're successfully pursuing every day.
Clear Books today
Today, Clear Books is going strong with an amazing team of 19 based in offices in Hammersmith, West London. We serve over 12,000 UK-based small business owners, freelancers, sole traders and contractors.
We're all equally passionate about helping all our customers to understand and easily manage their business finances as Tim was when he created the business over a decade ago.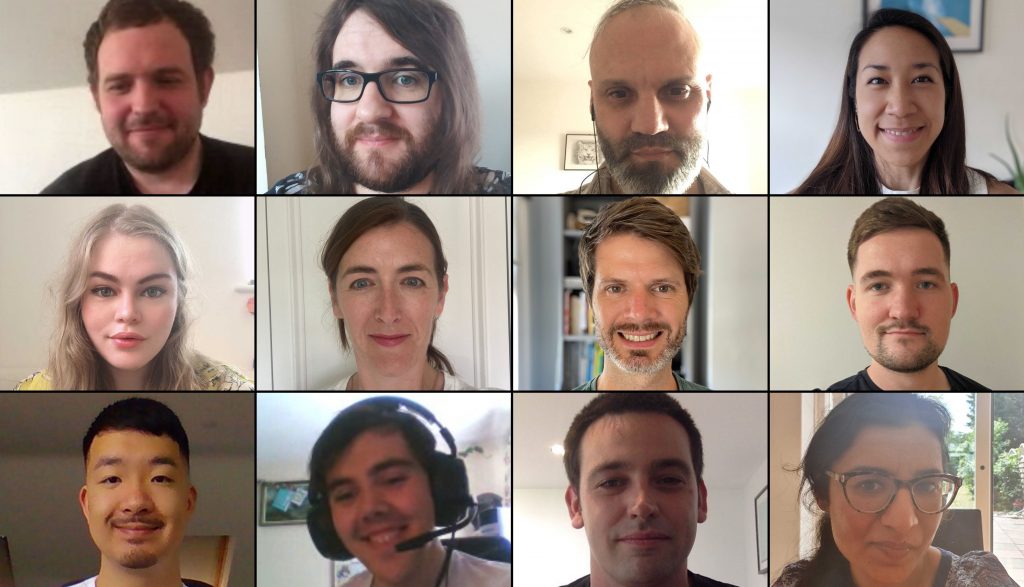 We've been at the forefront of innovation in the sector winning numerous awards for our software and being the first online accounting software provider to submit VAT returns directly to HMRC. We receive fabulous customer feedback and are proud of our 'Excellent' Trustpilot score.
We recognise that small businesses need a number of core digital tools to run their businesses efficiently, freeing their time to do the things they love most. That's why we offer today not only our online accounting software but also our online HR & payroll software.
We have over 400 accounting practices using our online software for their clients, and we partner with major banks like Metro Bank to serve their small business customers with our software.
We take security exceptionally seriously, and we're registered with the FCA as well as being ISO27001 certified.
Valuing our customers
Our online accounting and payroll software has continuously evolved and improved since Clear Books first launched in 2008.
Continuous improvement is one of the key advantages of online software: it's always up to date – you don't need to buy and upload a new version.
When we decide what features to build next or what improvements to make, we make it our priority to listen to our customers. And we have a huge range of small business customers – from plumbers to labourers, from shop owners to hairdressers, from IT workers to landlords. All our small business customers and accounting partners continuously provide valuable feedback on the product which we use to help prioritise our product roadmap.
Ultimately, our work is all about offering a great solution to our small business customers who all have the same need: to better organise their business admin so they can focus on the things they enjoy most.
We're a small business too
As a small business ourselves, we truly understand the challenges that small businesses face. We understand that when they start using a new tool or piece of software, they want to be sure it's going to work for them – they don't have time to waste on a tool that isn't right. We also understand that bookkeeping can be confusing.
That's why we're passionate about making our online accounting software the easiest to use bookkeeping software for small businesses. We offer a free 30 day trial, and a free 121 demo with a certified bookkeeper for every trialist so they can quickly get up to speed with Clear Books.
Outstanding customer support is our priority
We want to empower small businesses to better understand and manage their finances, so we give them the tools and know-how they need. We've a fabulous, highly regarded customer support team based in the UK which is available by email or by telephone. If our customers or trialists have a question, they can speak to a real person straightaway. We ensure that we're here every step of the way for each new customer.
Clear Books is the perfect tool for small businesses and accountants who are trying online accounting software or payroll tools for the first time. No customer is 'just a number' at Clear Books.
What next for Clear Books?
We're a small business punching above our weight in a highly competitive market. But by always putting the customer first, we can stand out from the competition where UK small businesses can get lost in the numbers. We will continue to focus on providing outstanding customer service to our small business customers and accounting partners.
Combined with a customer focus, we also prioritise innovation, and over the coming months and years we will be working closely with partners to offer our customers even more tools to enable them to better and more seamlessly run their businesses. From loans to payments to MTD compliance, we'll ensure our customers have easy access to the core tools they need to run a successful business.
….
And Tim's mum's theatre school and Paul's brothers' construction company? Tim's mum retired and passed her business onto a new owner. Today, both the theatre school and Paul's brothers' construction company are thriving. And their preferred online accounting and payroll software? Clear Books of course!

---

Clear Books is an award-winning online accounting software for small businesses. Thousands of business owners, contractors, freelancers and sole traders across the UK use our easy-to-use online accounting software to manage their business finances. All users benefit from the outstanding free telephone and email support. Clear Books was launched in London in 2008 and offers a free 30 day trial with free ongoing support and bank feeds. We're rated as 'Excellent' on Trustpilot. Get a free 30-day trial of Clear Books online accounting software.