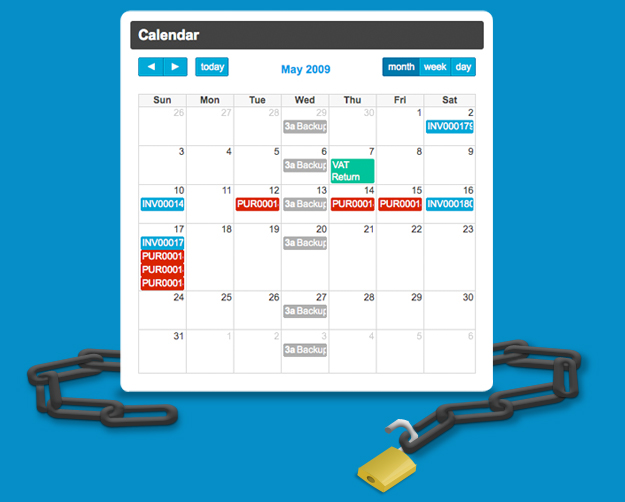 Just a quick update to let you guys know about some changes to the Calendar Widget for the Clear Books dashboard. The Calendar widget is now integrated within the permissions system of Clear Books – meaning events are only displayed on the calendar if the authenticated user has permission to view that type of event. In addition to the permissions integration we have also added the following new events:
For Limited Companies Only:
Payment of Corporation Tax.
Submission of Corporation Tax Return.
Filing of Annual Accounts.
Employers' year end returns (P35 and P14).
Employee year end summaries (P60).
For Limited Companies and Sole Traders:
Income Tax Return.
Start of the new tax year.
Got a suggestion for a new type of event we can add to the calendar feed? Write your suggestions in the comments below.