Clear Books interviews Sean Huxley, Director of Pebbles Projects HR & Accounts Ltd to talk all things from accounting to entrepreneurship.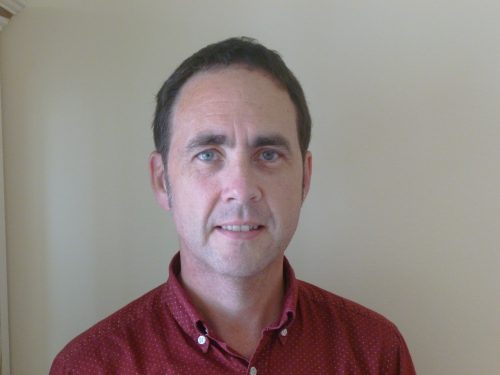 Introduce yourself and what it is you do?
Sean Huxley, Director of Pebbles Projects HR & Accounts Ltd. I oversee the management accounts for a number of our client up to trial balance ready for submitting to client accountants to prepare their year end financial statements.
As a company we offer a full book-keeping service right up to trial balance which includes everything from processing, credit control, vat return, payroll, CIS submissions, accruals and pre payments.
How long have you been using Clear Books and how did you come across the software?
Just over 1 year, the accountant of one of our clients recommended it. Tried it and never looked back
Why did you decided to become an accountant?
By accident really, went on some work experience working in an accounts department for a commercial landscape company, they offered me a job when I left school.
What makes you different from other accountants?
By offering accurate and timely accounts. Explaining things in a non accountant way. Having worked for an accountancy practice and in industry as a financial controller I have knowledge of both
What kind of clients do you cater for?
Financial Services clients i.e. mortgage brokers and builders / trade companies ie. plumbers, joiners
What added value do you bring to your clients?
Saving them time and money. Ensuring their accounts presented to their accountant are complete
What's the one top tip you'd give to someone thinking about starting up a business?
Do it, you won't regret it
What's the one top tip you'd give to someone who's moving from start up phase to growth phase?
Ensure you have a solid business plan, with realistic timescales and achievable goals.
What's the best thing about what you do?
My eye for detail and accuracy
Where do you see yourself in 5 years time?
Comfortable running a business that enables us to have a good life / work balance and to ensure our children are well provided for.
What's the next client you want to onboard?
Another financial services client.
What are you into outside of the accounting world?
Manchester City and my Children (that should be the other way round)
What will you be doing as soon as you've finished answering these questions?
Make a cup of coffee (or tea), actually a cup of tea
Website: http://www.pebblesprojects.co.uk
Phone: 07717 313 897
Email: info@pebblesprojects.co.uk