Last week we released the first stage of our new features to help Clear Books Payroll comply with the UK Government's new Auto Enrolment pension regulations. You can read about these 'Stage 1' features in our blog here.
Tomorrow (Wednesday 13th January) we will be releasing 'Stage 2' of our auto enrolment features, with 2 more stages to be released before the end of January.
Which auto enrolment features will be available as part of the 'Stage 2' release?
Full 'assessment of the workforce' functionality and reporting
On your staging date, and before you process your payroll each time, you need to work out which employees must be enrolled into a pension scheme and which have the option to join.
Clear Books Payroll's report makes this process much simpler by assessing:
How much each member of staff earns
How old they are
What auto enrolment category they fall into and the reason for this
What date this is applicable from.
Take a look at our support guides to see step-by-step instructions for using this feature from tomorrow: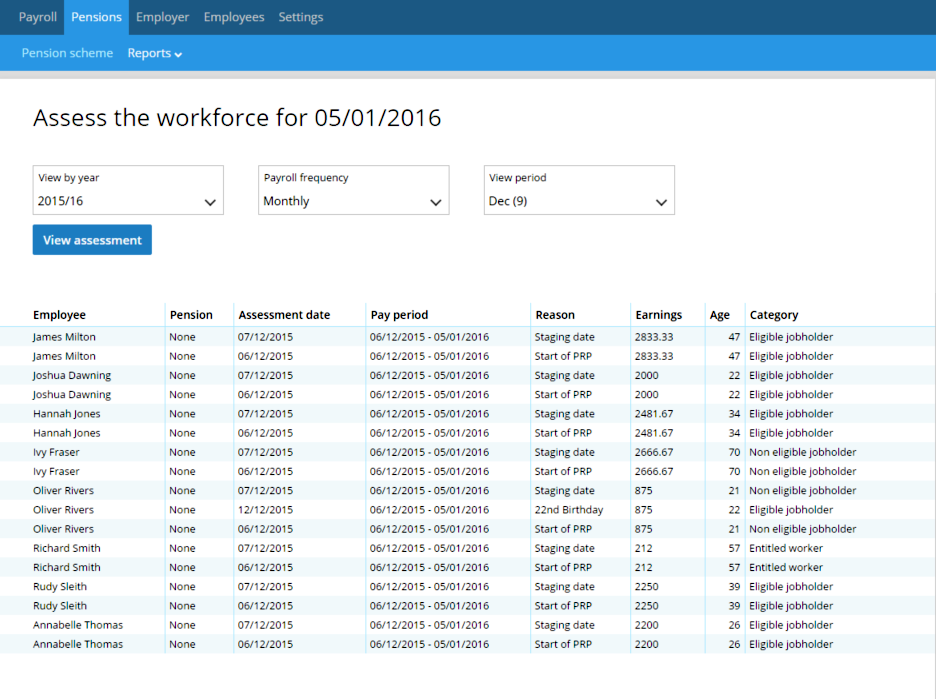 We'll be communicating the details of each of our auto enrolment releases, so keep an eye on our blog and Community forum over the next few weeks. Stage 3 of our Auto Enrolment release is due on 18th January.