Each month, we release a set of new features into Clear Books Preview – an area of your account where you can start using the latest Clear Books updates before they are available on general release.
All Clear Books customers can choose to turn these new features on or off. Those features added last month have now been permanently added to all Clear Books accounts, and today a new feature has been added to Clear Books Preview.
What new feature can I try this month?
From today (14th January), the following update is available in Clear Books Preview for one month:
Improvements to 'manage money' page layout
We've made the 'Manage money' page in Clear Books more user friendly, with the Money in, Money out and Transfer options now all available on separate tabs from one single screen. Read more about these changes here.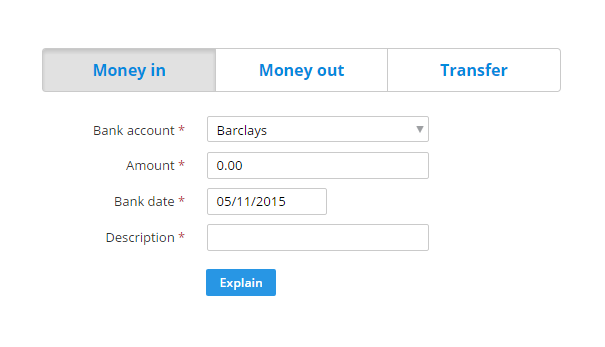 How do I access Clear Books Preview?
Click here to visit the Clear Books Preview page (you will be asked to log in to your Clear Books account), or select 'Preview' from the drop down menu at the top of your Clear Books dashboard.
We'd love to hear any feedback you might have on these new updates – simply click the Give feedback button on the Preview page to let us know your thoughts!