As cloud accounting software providers, we always aim to make your experience with us as simple and stress-free as possible. That's why we have made lots of time-saving features to help you along the way.
However, as these features may go unnoticed, our 'Helpful clear books tips' blog series aims to bring these useful features to your attention. This time, we're looking at the bookmarks and history feature within your Clear Books account.
---
If you're a small business owner or accountant who uses a specific part of your Clear Books account every day, this is a perfect time-saving tip for you! With the bookmarks and history feature, you can easily bookmark a page or feature that you have already used or viewed, to save you a few clicks when you want to access it.
The first step is to access your account, and navigate to the place that you use regularly — for example an aged debtors report that you want to run every week.
Once you're there, run the report and then click on the 'Bookmarks & history' link in the top right of the task bar, and the report you just ran should show up at the top of the menu.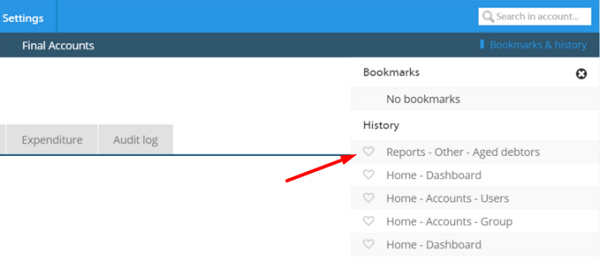 If you want to save the report for future reference, simply click the heart icon to the left which bookmarks this report.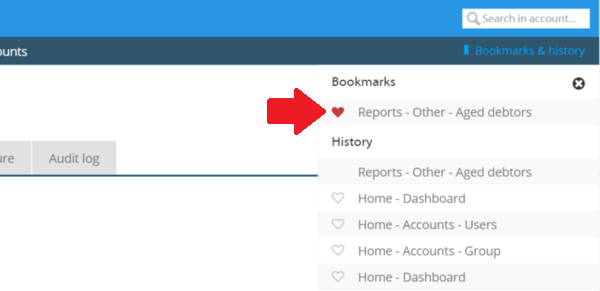 Next time you log in, click on the bookmarks and history link to access your saved report.
Our cloud apps are integrated, which means this excellent feature works for all pages in our cloud accounting, payroll and HR applications. Just do the same steps from above for the required pages you want to access every day, so you can save time and focus on growing your business!