When you're looking for an accountant to help you with your business, you're not just looking for someone who'll keep you on the right side of HMRC — ideally you're looking for someone who'll advise you, help you make crucial decisions and become a valued part of your organisation. It's sort of a big deal!
So, how do you ensure you find the right person for the job?
To find out, we turned to Clear Books partner, Isabella Christie, Director of ICW Accountancy, and asked her to weigh in with her top tips for finding the right accountant to partner with.
With over 15 years' experience of working with clients from a wide variety of sectors, we knew she'd have plenty of valuable insights to share with us — and she didn't disappoint.
Isabella Christie's top three tips for finding the right accountant for your business
1. Remember it's about more than just research; it's about a relationship
Of course it's important to do your research, ask for recommendations, read through websites and check qualifications. But do remember that most accountants will have the technical knowledge you need, and it's far more important to focus your search on something a bit deeper: finding someone you can build a relationship with.
After all, you're looking for someone who'll help you make financial decisions. It's your money, your livelihood – you have to have a rapport with your accountant; you have to be able to trust each other.
So, rather than just firing off an email to a potential new accountant asking for a quote, have a chat with them. See how interested they are in you and your job, see what kind of vibe you get from them. And don't immediately dismiss them if they haven't worked with someone exactly like you before, particularly if they seem interested in getting a deeper understanding of what your business is all about and what you're trying to achieve.
2. Be upfront about what you need
Establishing a great relationship with your accountant often boils down to whether you're each meeting the expectations of the other, so it pays to be upfront about what you need right from the start.
Tell your prospective accountant what you liked about previous accountants and what you've been unhappy with, and be clear about how you like to work too. One of the reasons we love working with Clear Books accounting software is that many of our clients just aren't up for doing a bunch of paperwork or sitting in front of a screen for hours; we need a system that'll make things super easy for them.
So have a think about how you like to keep your own paperwork, how much hand-holding you like, and how you respond to deadlines. Be sure to share information on things like how well you understand the tax system, on which bank accounts you're using and what your needs are in terms of business vehicles and mileage.
If you have all of that info ready to share with the accountants you're considering, you're far more likely to find a great personality match and someone who can provide the level of interaction you're looking for, whether you just need an accountant you can check in with once a year or you're looking for someone who'll be far more hands-on.
Don't be afraid to share the fact that you're still using a personal bank account rather than a business one, or that you know next to nothing about how your income tax will be calculated — your accountant isn't there to judge you, they're there to help.
3. Be wary of accountants' fees that seem too cheap
People tend to get hung up on fees and focus on getting value for money, which is entirely understandable. However, if something's too cheap, there's usually a reason why. That said, going with the most expensive option doesn't guarantee you great service either.
Ask around to find out what other business owners are paying their accountants — it's good to have a rough idea about general pricing before going in. If an accountant seems to be on the dearer side of things, be sure to ask what you're getting in return. Be aware that the more complex your requirements, the more you're likely to have to pay.
Different accountants charge in different ways, such as offering a flat rate or billing hourly, so be sure to clarify payment terms before signing any contracts. And, as always, have a good chat with your prospective accountant and ask questions to check that you're both on the same page about what you need from them.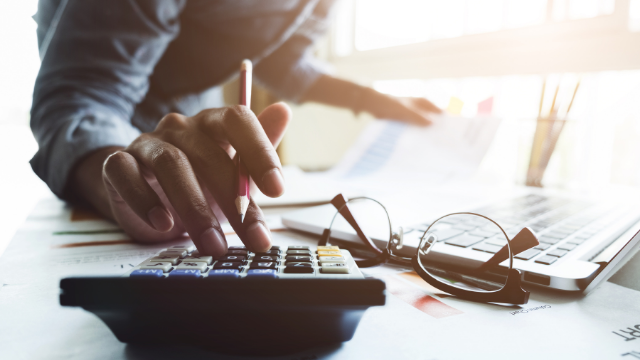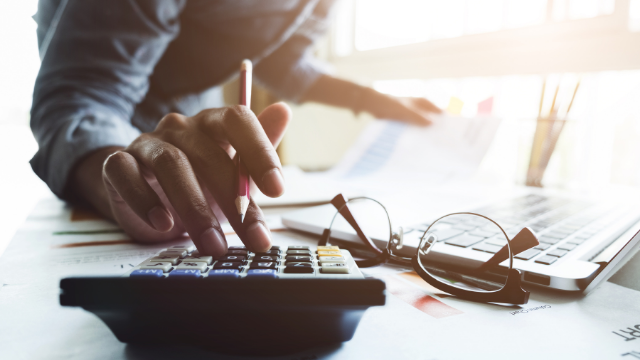 Three red flags to look out for when choosing an accountant:
First impressions: If you are not comfortable with something then listen to your gut instinct.
How do they conduct themselves? Do they actually care about your business? And are they willing to get into the nuts and bolts of how you operate? Or are they just there to crank out numbers?
Is there something super specific to your industry that they either don't know about or don't care enough to know about, even though it's a vital part of how you do business?
The bottom line? Your accountant should be a partner to you in your business and that only comes when you're a good fit for each other, when you're on the same page about how your relationship works, and when you take the time to find the right person for your business.
Thanks to Isabella for taking the time to provide such great advice — whether you're looking for your first ever accountant, or you're ready to make a switch to someone more attuned to your business needs, we're sure you'll find her tips invaluable.
ICW Accountancy
Isabella is a Director at ICW Accountancy, a family-run business based in Lanark which prides itself on its strong, efficient, experienced and friendly team. ICW Accountancy provide tax advisory services for small businesses, working to establish relationships with their clients by getting to know their business aims and understand their concerns so that they can offer focused advice.
You can find out more about the work Isabella does with her own clients here. You never know, she might just be your perfect match!
Clear Books is an award-winning online accounting software for small businesses. Thousands of business owners, contractors, freelancers and sole traders across the UK use our easy-to-use online accounting software to manage their business finances. All users benefit from the outstanding free telephone and email support. Clear Books was launched in London in 2008 and offers a free 30 day trial with free ongoing support and bank feeds. We're rated as 'Excellent' on Trustpilot.
Get a free 30-day trial of Clear Books online accounting software.