We love sharing articles about what you should be doing as entrepreneurs and small business owners because we want to set you up for success.
But what about the common pitfalls that many small businesses face?
As a small business owner, you're managing it all — day-to-day operations and admin tasks like answering emails, dealing with staffing challenges, or communicating with clients — so you might not see one of these pitfalls coming your way.
If you want to save time, energy, and other valuable resources, it's just as important to keep these on your radar — especially if your goal is to focus on the growth of your business.
Being prepared is being proactive, so read on for 5 of the most common things to avoid as a small business owner or entrepreneur.
1. Being all things to all people
It's just not possible — that's the short answer.
Trying to be all things to all people is a fast track to finding yourself stretched thin and overwhelmed, not able to deliver on your promises, and always playing catch-up.
Finding your niche is the lens with which to focus your most precious commodities: time, money, and attention.
The best businesses solve specific problems for their customers and clients. This informs everything from their strategic plan to marketing strategy to prioritising the development of products and services.
Think of it like a menu. A double-sided menu with twelve different entrees and sixteen appetisers is a lot of food preparation to manage — particularly if you're a new restaurant. Compare that with an elegant, carefully-curated tasting menu, where the chef has had the time to prepare each course with exquisite detail.
Homing in on your business niche helps you serve your customers and clients more efficiently and effectively.
2. Neglecting your team
Your most valuable investment in your small business is your team. Employee turnover can be devastating for a small business, costing both time and money, and an arduous process of advertising, hiring, interviewing, and training a new team member.
Small businesses and start-ups naturally have small teams — so interactions are magnified, both the good and the bad. In a small team, someone's bad mood can bring everyone down and impact your collective productivity.
So how can you create a positive work environment and workplace culture?
Think about what your team needs to get their work done. Since each team and small business are unique, there are lots of factors to consider here — like physical space layout and office space, virtual collaboration tools, a well-stocked supplies cabinet, and clear systems and workflow structures.
Once you have that sorted, the next question to consider is: what makes your team happy? Because when it comes to employee productivity, this is just as important.
And the best way to find your answer? Ask your team!
Happiness at work is so subjective that you might just discover some surprising answers. Someone's happiness is a selection of rainbow-coloured Post-it notes in the supply cabinet instead of the boring yellow ones. Another employee prefers a window near their desk, while someone else likes a cosy corner.
Asking your team for input, when appropriate, shows you value them.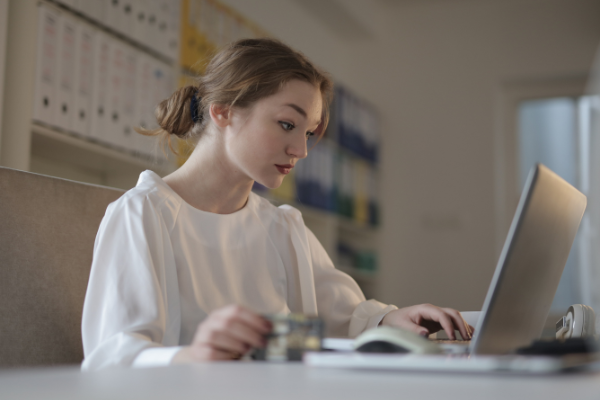 3. Trying to do too much on your own
You can't do it all yourself. And what's more, you shouldn't.
If you've nurtured a fledgling idea into an actual business, you likely started out doing everything yourself by necessity.
As the sole employee, you answered all the emails, wrote every proposal and invoice, scheduled each meeting and call. You made a spreadsheet for your expenses and payments (or maybe you just stuffed papers in a folder and hoped for the best). You developed strategies for managing your time, worked crazy hours to keep it all going, and probably felt overwhelmed more than once.
Once your small business is really taking off, you can't go it alone anymore.
Who — and what — can help?
Start by making a list of all your admin tasks. What's on the list that you don't love? What occupies too much of your time because it's not one of your strengths?
Do you need more human power to keep your small business afloat? Is it time to hire (more) employees with more targeted and specialised training?
Or is it time to streamline some of your tasks with new workflows, technology hacks, or software (more on that in a second!)?
Figuring out what you can outsource or delegate can be scary — it's hard to let go of every single detail! But if you're able to offload some of your more time-consuming daily tasks, you'll finally have the space you need to work on the big picture goals you've been putting off.
4. Thinking you need to have all the answers
Sometimes it's lonely at the top, especially when you're expected to have all the answers for everyone.
When you're juggling it all — scheduling, employee management, payroll, client relations — it helps to have a support network.
And the good news is, your professional community is out there!
Tap into virtual and in-person networks where you can connect with professionals at various stages of business. You'll soon find fellow business owners who can help you process and self-reflect as you face opportunities and challenges, give you honest feedback, or simply be a listening ear.
5. Not investing in the right tools
As a new small business owner, you're looking for any way to keep costs down.
Maybe you use a few different free versions of online software to accomplish some of your admin tasks. One of them does invoicing (and the free version doesn't integrate with your contacts files). Another one sets up the payroll (but doesn't talk to the invoicing program). And still one more is what you use for expense tracking (and the free version doesn't include a scanner app for your phone).
If this sounds like you, we applaud your creative problem-solving!
But are the monetary savings actually draining your most valuable resource: time?
Imagine the time you could save if you could generate invoices from either your mobile or online. If your bookkeeping were fully automated. And if you had a library of professionally-designed, customisable templates, right at your fingertips.
That's just a glimpse of what's possible with online accounting software like Clear Books. It's a small price to pay for total control over your business admin tasks such as payroll, tracking bills and employee expenses, and generating reports and tax returns.
Once your systems are streamlined and humming along with ease and efficiency, you'll have the time and headspace to focus on the next exciting growth phase of your business.
Clear Books Online Accounting & Payroll software
Clear Books is an award-winning online accounting software for small businesses. Thousands of business owners, contractors, freelancers and sole traders across the UK use our easy-to-use online accounting software to manage their business finances. All users benefit from the outstanding free telephone and email support. Clear Books was launched in London in 2008 and offers a free 30 day trial with free ongoing support and bank feeds. We're rated as 'Excellent' on Trustpilot.
Get a free 30-day trial of Clear Books online accounting software here.