When you think about the possibility of your business failing, there's probably one thing that has you waking up in a cold sweat at 3am:
The worry that you won't be able to find enough clients to sustain your company's growth.
And, yes, a shortage of customers is a serious concern.
But there's one thing that causes a whopping 80% of firms to fail and it isn't a lack of business — it's a lack of cash flow.
You see, the customers are there. You're working hard. You're completing projects. You're providing a great service. You should be home and dry.
But with 58% of small business owners currently waiting for clients to pay late invoices, one of the key reasons for cash flow problems is clear.
Your invoices just aren't being paid on time.
And the knock-on effect on your business can be severe, from an inability to pay your monthly overheads or postponing that new hire you really need, to having to fold your firm altogether.
So what can you do about it?
Well, short of standing over your client, sighing and tapping your foot until they write you a cheque (not recommended!), there's no way to guarantee timely payment. However, there are several invoicing strategies that will encourage your clients to pay up far more quickly, keeping your cash flow nice and healthy.
How to get your invoices paid more quickly.
1. Set clear payment terms upfront
If you're clear about your required payment terms from the very start of your relationship with a client, there's less scope for confusion further down the line. So be sure to discuss everything the client needs to know — from when they'll receive their invoices to any late fees they might incur — when you're outlining the project.
Don't forget to include these terms in your contracts too.
2. Consider asking for a deposit
Many small business owners won't even start a client project without a 50% deposit upfront.
Because it's fairly standard practice in many industries, most clients won't object to paying a deposit before work begins and those that do could well have just given you an early warning that they're not going to be too quick to pay their final invoice either.
Not only is requesting a deposit a great way to get those red flags out into the open, it's also a useful strategy for making sure you have a steady cash flow. And it helps you cover some of your costs if a project were to be cancelled halfway through.
This is particularly helpful if it's a costly project that will take several months from start to finish.
3. Get the timing right
As a small business owner with a mountain of admin to tackle, it's tempting to save all of your invoicing tasks for the end of the month.
But one of the best ways to ensure prompt payment is to send your invoice as soon as you've completed a project, when you're likely still in regular contact with the client and you and the work you've done for them are firmly on their radar.
In some instances, you could even invoice slightly earlier. For example, some website designers require the final payment after the new site has been approved, but before it goes live. As long as you've discussed these payment terms with your client in advance, it shouldn't be a problem.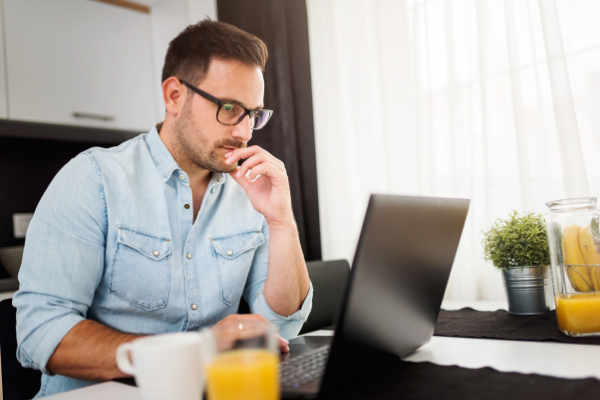 4. Make your invoices clear and attractive
Often late payment isn't down to a reluctance to pay or even forgetfulness — it's down to friction.
If your invoices are unclear, if the vital details are lost in a sea of bad design or superfluous information, paying them feels like more of a chore.
So make things easier for your clients by using an invoice template that's attractive, easy to read, and that highlights the most important information like how, when, and how much to pay.
5. Offer multiple payment methods
Sure, you might prefer a bank transfer but if your client only ever settles business expenses using a specific credit card, only offering one payment method introduces yet another form of friction.
By offering multiple payment methods, you allow your clients to choose a form of payment that works for them, making settling your invoice feel like an easy task they can take care of quickly.
For example, Clear Books users can integrate their accounting and invoicing software with their GoCardless, PayPal or Stripe accounts to quickly accept credit or debit payments from clients. 
The result: fast payments in just one click. An easy task for even the busiest of clients to handle.
6. Allow instant bank payments
Similarly, giving your clients the option to make instant bank payments means payment can be made swiftly and simply — which makes it a task they're far less likely to put off.
That's just one of the reasons we made it a priority to create accounting software that allows your customers to pay you directly via bank transfer. Clear Books will then mark items as paid, making it easy for you to match your bank transactions with invoices and see which invoices are still outstanding and need to be chased.
7. Automate your invoices
And speaking of chasing invoices, if the previous strategies haven't helped with prompt payment (and some clients will always resist, no matter what you do), don't be afraid to send reminders when necessary.
You can take the guesswork out of that by automating your invoicing. Not only can you use automation tools to generate and send recurring invoices, accounting software like Clear Books will also send auto reminders so you don't have to waste time chasing unpaid bills.
8. Consider offering incentives or charging late fees
Finally, if you can afford to do so, you could consider offering incentives to encourage timely payment. A 5% discount for clients that pay early might well be worth a try if you're in a tight spot with your cash flow.
Or, if you prefer sticks to carrots, try introducing — and upholding — late fees. The thought of having to pay an extra 5 – 10% for late payment might be enough to encourage punctual payment. Again, as long as you've made your client aware of late payment penalties before you started working together, you're absolutely entitled to charge a fee for this.
Consistently having to deal with late-paying clients isn't just frustrating; getting paid on time really can make or break your small business.
So it's worth looking at your current practice and thinking about how you can make the entire process friction free — for you and your clients — from creating professional-looking invoices and introducing a range of simple payment options to automating your invoice reminders.
The rule of thumb here really is this: the easier it is to pay you, the faster that money is going to hit your account! Which is good news for you and your cash flow.
Clear Books Online Accounting & Payroll Software
Clear Books is an award-winning online accounting software for small businesses. Thousands of business owners, contractors, freelancers and sole traders across the UK use our easy-to-use online accounting software to manage their business finances. All users benefit from the outstanding free telephone and email support. Clear Books was launched in London in 2008 and offers a free 30 day trial with free ongoing support and bank feeds. We're rated as 'Excellent' on Trustpilot.
Get a free 30-day trial of Clear Books online accounting software here.