At Clear Books, helping you make more money is baked into what we do, from the affordability of our software and our invoice automation tools to the extensive functionality that frees up the time you need to find and attract new business.
But there are times — like now — when you can't always rely on making more money to keep you afloat.
In fact, with the astronomical rise in energy bills, NIC increases, and the cost-of-living crisis as a whole, affecting businesses the length and breadth of the country, you might feel that you need a more immediate solution.
With that in mind, let's look at the various ways small business owners can cut business costs and make some serious savings— right now.
8 ways to cut your business costs.
1. Negotiate with vendors
Some of the vendors you use might be open to negotiation and some might even offer discounts for customers who buy in bulk or for those who settle their invoices early.
It's always worth asking.
And don't be afraid to seek quotes from other vendors and let your supplier know that you're prepared to walk away if you can find a better deal elsewhere. They may be prepared to offer you a price match if you have a good relationship history.
2. Scale down your office space
While some office workers were itching to get back to their usual desks after pandemic home working, many have hit their stride with remote working, are more productive, and love the lack of commute.
If rental overheads are one of your biggest expenses (and for many small business owners, they are), take advantage of new working from home habits by scaling back your office space — or letting it go altogether — and embracing longer-term remote working.
As long as it's a setup that works for both you and your employees, this is one of the best ways to cut business costs.
3. Cut your travel and meeting expenses
With COVID restrictions lifting, the knee-jerk reaction is to return to in-person meetings, conferences, and events.
But if a large chunk of your budget is typically dedicated to travel expenses like flights, hotels, and fuel or to meeting room hire, it's worth thinking about which of these events could just as effectively continue over Zoom. It might not work for every situation or every business, but there are serious savings to be made for those businesses that can continue to work primarily online.
4. Minimise utility bills
This might be easier said than done in the present climate, of course. But it's worth looking into the rates you're currently paying and whether, as a small business owner, you might be entitled to lower rates for things like water or energy use.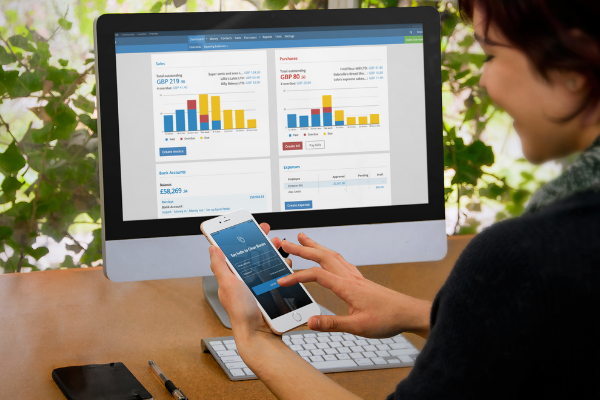 5. Park your least successful business ventures
It's one of the most exciting facets of being an entrepreneur: hatching new ideas, investing in them, watching as they grow arms and legs.
However, if a particular business venture isn't growing arms and legs as quickly as you'd hoped and is costing you more than it's bringing you in, it might be a good idea to park it.
Concentrate on what's already working — at least for the time being.
6. Look at staffing costs
We know that this one doesn't feel particularly pleasant and isn't something you'll take lightly, but it's a good idea to consider whether your current staffing levels are still appropriate for where you are right now.
For example, if you do decide to park some of your ventures, you might find that you no longer need a full-time staff member and a part-time hire is a better fit.
You might even decide to take on extra hours yourself, only outsourcing the tasks you hate to a contractor or freelancer.
7. Change your bank/credit card provider
If your credit card interest charges are giving you nightmares, why not look into transferring your debt to a 0% APR card while you pay the balance of your debt.
And if your bank is squeezing you with increasing monthly fees, debit card fees, or crazy overdraft charges, shop around for a better deal. You may even find the odd bank that still offers incentives for new customers.
8. Keep a closer eye on your books
While you're probably hyper-aware of the bigger expenses, in the day-to-day running of your business it's easy to forget about the smaller outgoings.
But whether it's artisanal coffee and pastries you supply for Monday morning meetings or your habit of buying business-related books you never find the time to read, you could be spending more than you think.
So take a closer look at your books, particularly at the smaller expenses that tend to add up, and see you can comfortably cut any of them.
If you have trouble keeping on top of your finances, consider switching to accounting software, like Clear Books, that makes it easy to see at a glance exactly what you're earning and where your money is going.
And be aware that while it might not feel like there's room in the budget to hire an accountant right now, the right financial expert could well save you far more than the cost of their fee when it comes to tax planning.
Bringing in new business or raising your prices will help cushion the impact of your increasing expenses, but you might not be able to wait for the positive effects to hit your cash flow. So, if you're feeling the squeeze now, we hope that some of the suggestions we've shared here will give you the breathing space you need to get through the potentially tough months ahead.
Clear Books Online Accounting & Payroll Software
Clear Books is an award-winning online accounting software for small businesses. Thousands of business owners, contractors, freelancers and sole traders across the UK use our easy-to-use online accounting software to manage their business finances. All users benefit from the outstanding free telephone and email support. Clear Books was launched in London in 2008 and offers a free 30 day trial with free ongoing support and bank feeds. We're rated as 'Excellent' on Trustpilot.
Get a free 30-day trial of Clear Books online accounting software here.