Why is it important to get the right insurance?
So, you know you need insurance for your business, but how do you go about getting the right cover? Whether you're buying insurance for the first time, or in the process of renewing, it's usually not enough to simply purchase the first policy you find.
There are two main reasons you should take the time to make sure you have the right coverage in place and that your insurance is tailored to the unique needs of your business:
Claims – having the incorrect cover is the number one reason a claim may be unsuccessful. Having the right insurance and limits will result in a very high likelihood any claim will be successful should you need to make one.
Costs – related to this, purchasing unnecessary covers or choosing higher limits than your business needs will mean you are paying more than you need to for your insurance.
In this guide, our business insurance partner Superscript outlines 5 key considerations you should make when purchasing insurance for your business.
Decide when to take out insurance
Pay attention to covers and limits
Research your chosen insurer
Provide accurate information about your business
Update your cover regularly
1. Decide when to take out insurance
It's never too early to get cover in place. As soon as your business is liable or exposed to risk you should consider insurance. You could be exposed to risk even before you start taking on work. For example, if you've purchased equipment, such as laptops, you may want to buy cover before you start trading officially.
There is some flexibility in how you can set the start date for your insurance. If you know you'll need cover soon, or will be moving from another provider you can buy your policy now and set a date in the future for your cover to start.
On the other hand, in some cases cover purchased now can be retroactive. This means even if you've been trading for a while without adequate insurance, you may be able to purchase cover that provides protection for any claims against you that relate to a period before you had the insurance in place.
Professional indemnity, for example, can in some instances be purchased in this way. Doing so would cover you for claims related to things like copyright infringement, flawed reporting or loss of data that took place prior to you purchasing cover, but which may take a number of weeks or months to be recognised.
2. Pay attention to covers and limits
Covers
Business insurance is made up of many different types of covers which represent the specific risks you are protecting your business against. Some covers are broad and apply to most businesses, such as public liability, which covers claims made against your business due to injury or property damage inflicted on a non-employee. Whilst other covers are more specific, such as shop front cover which covers claims relating to damage to the frontage of your shop premises, if you have one.
It's important to purchase only the covers that apply to your business in order to avoid overpaying for your insurance. Likewise, omitting relevant covers will leave you open to being underinsured in the event of a claim.
Limits
Once you've decided on your covers you may also need to choose what limits of cover you require. In simple terms limits are the maximum amount your policy will pay out in the event of a claim. Choosing the correct limit is another way to make sure your business isn't over or underinsured, generally the higher the limit you choose the more you'll pay.
In some instances industry bodies or associations will require certain limits of liability for you to work with them. For example solicitors are required by the Solicitors Regulation Authority (SRA) to have a minimum of £2 million of professional indemnity cover in place.
Excess
Lastly, you should also take note of the excess you are willing to pay. Excess is the amount you will pay towards making a claim, generally if you choose a higher excess you may pay a lower premium.
Whilst some insurers bundle up their covers, Superscript's flexible business insurance allows businesses to tailor quotes to provide a policy.
3. Research your chosen insurer
Now you know when you want your insurance to start, and what cover you require, you'll need to choose an insurer. Like with any purchase there are a number of factors you should consider when choosing an insurer, and a little bit of research could pay off down the line.
Here are some things you should check when choosing an insurer:
Reviews – as with any purchase, reading reviews from customers like you is a helpful way to assess the strengths and weaknesses of an insurer, as well as gain an objective sense of how trustworthy and reliable the insurer is.
Regulation – insurers in the UK are regulated by the Financial Conduct Authority (FCA) and you should be able to find evidence of this on an insurer's site. The financial strength of an insurer will also give an indication of their ability to pay claims.
Contact and support – it may be useful to understand how you can contact your insurer, particularly if you'd like the ability to speak with someone directly as some providers only offer online options.
Products – as outlined in this guide, some insurers will bundle up policies while others offer more tailored cover, so checking the insurer can meet your needs is important. It's also important to understand any fees that may be applied if you take certain actions, such as cancelling early. Superscript offers businesses customisable cover by monthly subscription, so you can change, pause or cancel your insurance as needed without fees.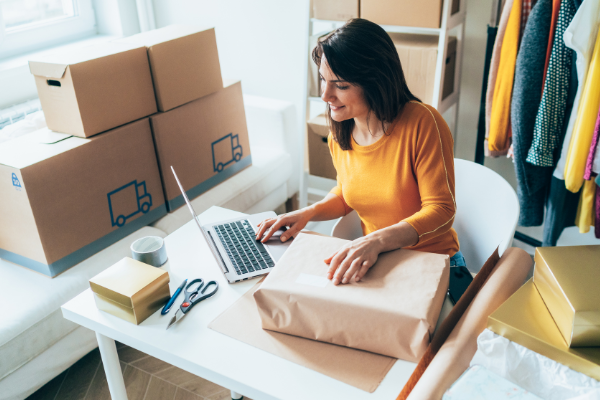 4. Provide accurate information about your business
Providing accurate details when setting up your policy will ensure your cover is relevant and can be relied upon in the event of a claim. To complete a quote for insurance you'll typically need the following information:
Your business type – are you a sole trader, limited company or partnership?
What your business does – what industry do you work in, what type of work do you carry out?
Your business turnover – how much money do you expect to receive for your work over a 12 month period?
Where your business operates – does your work cover the UK only or will you be serving other territories too?
Your employees – if you have any, you'll most likely be asked how many
Whether you have cover in place currently – and if you do, your renewal date if you know it
There may be some other information required to get the right cover for your needs, depending on what your business does.
5. Update your cover regularly
Once your cover is all set up it's easy to forget about it until the next bill or renewal. However, to make sure your insurance remains valid and you're not overpaying it's important to review and update your cover regularly.
Some common changes in your business that would require you to revisit the coverage you have in place are if you increase the number of premises your business operates from, add new employees or launch into new markets. These are all factors that will impact your insurance and could leave you underinsured if not reflected in your existing policy.
Checking your cover regularly and updating if required is a good habit and needn't take long. With Superscript there are no fees for making changes and purchasing via a monthly subscription allows you to adapt your policy as your business grows.
Remember, business insurance is tax deductible
If you're in the process of doing your accounting or filing a tax return, remember insurance for businesses is tax deductible.
All business insurance premiums are considered as an 'allowable expense' for freelancers by HMRC, along with accountancy and legal fees. This means that you can write off the cost of your premium against your taxable income when completing a tax return. You'll just need to remember to keep a record of your payments as proof.
About Superscript
Superscript's flexible monthly cover gives small businesses and self-employed professionals the freedom to adjust cover as things change. Get covered in 10 minutes, starting from just £5 per a month.
Learn more using the link below: