Deciding to hire your first employees is equal parts exciting and daunting.
You're positively giddy at the thought of no longer having to do every single thing in your business by yourself, at the thought of having actual support as you take your business to the next level.
But you know the risks. You know that hiring the wrong employee can be a costly mistake, and not just in terms of revenue, time, and effort. You know that entrusting your business to the wrong person could, at best, dent your confidence and set your progress back a stage, and could, at worst, ruin the reputation you've worked so hard to build.
So, how do you ensure you find the best person for the job?
We've put together six top tips to help you make the right hire (and we're even throwing in three bonus tips to make the whole onboarding process easier when you do find your perfect match!)
1. Consider your company culture
What does your business stand for? What's your ethos, your values? What kind of workplace are you hoping to build?
You probably already have a fairly good idea of how to answer those questions but this is the perfect time to refine your picture of your company culture. Because you don't just want someone who has the technical skills to help you out, you want someone who truly understands your mission. Someone who understands what you're trying to achieve and who is fully on board with helping you get there.
2. Create a detailed job description
You might have a concrete idea of what you need help with…or you could be spending so much time putting out fires that you haven't been able to figure out which tasks you should outsource and which you shouldn't.
If it's the latter (and no, it's not just you!), take a deep breath and give yourself a moment to consider what you really need from a new hire.
For example, perhaps you feel like you're drowning in admin so you've decided to look for a virtual assistant or a PA to take care of everything for you. But, when you start thinking about it, you realise you don't actually mind much of the admin that's on your plate, it's just your financial record keeping that's driving you crazy. In which case, you don't need a general admin assistant, you need a bookkeeper.
Or maybe you just can't keep up with creating content for your social media platforms, in which case it would make sense to hire someone with specific content creation experience rather than a more general VA.
Whatever you need help with, the more specific you can be when creating your job ads, the more likely you are to attract people with the right skill set.
3. Cast a wide net
Unconscious bias often plays a role in the hiring process; despite our best intentions it's natural to gravitate towards the type of people we've worked with in the past.
However, by casting a wider net and opening your mind to a diverse talent pool, you're far more likely to find people with the unique skills, traits, experiences, and ideas you need to help your business grow.
4. Consider attitude vs. skills
When hiring employees, many people make the mistake of prioritising skills above all else. But, while it's incredibly convenient to find people who already have the technical know-how to hit the ground running, it's actually far more important to find people who have the right attitude towards their work, their career goals, and their own learning.
Because it's far easier to teach someone to use your CRM or your accounting software than it is to foster a sense of curiosity, a commitment to life-long learning, and a dedication to a job well-done.
5. Create a formal employee hiring process
We've all experienced it: you meet someone new and you just get a sense of who they are. You innately and inexplicably believe that they're the right person for the given situation.
However, when it comes to taking a chance on someone who's going to represent your business, a gut feeling isn't enough. You need to have a rigorous hiring process to ensure you're ticking all of the necessary boxes.
Of course a hiring process will (and should) look different for everyone, depending on the business and the role but there are a couple of things you could consider:
Offering a detailed process for how to apply for the job. By giving candidates a couple of specific hoops to jump through, you immediately see who has read the entire ad, who is detail-oriented enough to follow clear instructions, and who cares enough to get it right.
A problem-solving interview. It isn't always enough to discuss qualifications or previous experience — to get a real sense of how a person will perform in your business, you need to set problems or tasks for them to complete. For example, if you're hiring someone for a sales role, you might want to challenge them to role play a sales call or deliver a presentation.
6. Listen to their questions
During the interview process, you'll naturally want to ask a tonne of questions to ascertain whether the person in front of you is suitable for the job.
It's important to remember though, that the interview process isn't about grilling candidates. In fact, the very best interviews are a two-way process, a conversation. And you can often learn much of what you need to know about a candidate by the questions they ask.
If their questions are insightful and they're keen to know more about your goals for the business and about the potential for them to grow and develop in the role, you'll know that they're engaged, interested, that they've done their research, and that they genuinely care about the opportunity you're giving them.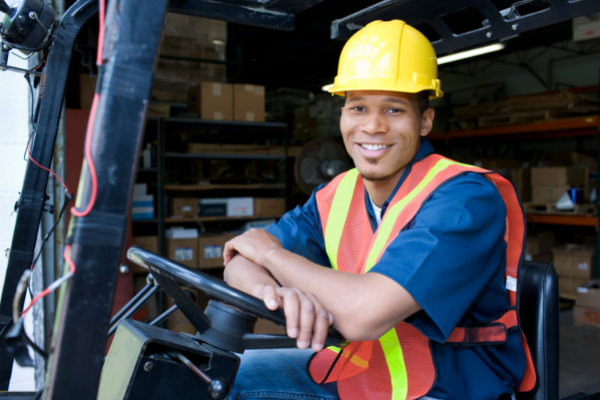 Congratulations: you're now well on your way to choosing the right person to join your business — so here are our top 3 tips for making the transition as painless as possible.
1. Create an employee onboarding process
There's always a learning curve when you're hiring someone new — for you and for them. Make this easier for both of you by creating a concrete onboarding process. Consider any training they might need in their first days/weeks on the job and think about whether you or someone else in your business can act as a mentor to them as they settle in.
2. Make sure you have the right software
If you're hiring your very first employee, be aware that this period of business comes with additional financial and legal responsibilities.
You'll want to investigate insurance requirements and you'll find that introducing cloud accounting software will make the onboarding process far easier. For example, Clear Books Payroll software will help you make sense of everything from calculating pay and producing payslips, to tracking absences and reporting to HMRC.
3. Set review periods
Hopefully your rigorous recruitment process will be enough to ensure that your new employee(s) hit the ground running but it's definitely worth setting regular review periods so that you can both assess where you are, what you could do to make things run more smoothly, and troubleshoot any problems that might arise during this initial employment period.
You might want to make this weekly or fortnightly to begin with, increasing the intervals between reviews as they progress in their new role.
Realising that you're finally ready to make your first hire (or that you're ready to expand even further) really is a big deal, and you'd be forgiven for rushing in and hiring the first person that promises to make life even a tiny bit easier for you right now. But by taking the time to define what you need from an employee and to thoroughly vet a diverse array of candidates, you'll dramatically increase your chances of finding the perfect person/people to help you reach the next exciting stage of business growth. Good luck!
Clear Books: Payroll & HR software
Clear Books is an award-winning online accounting, payroll & HR software for small businesses. Clear Books makes it easy to calculate pay, produce payslips, track employee absences and report to HMRC. Save time and pay all your staff at once with our click-to-pay feature in Clear Books.
Clear Books was launched in London in 2008 and offers a free 30 day trial with free ongoing support and bank feeds. We're rated as 'Excellent' on Trustpilot.
Get a free 30-day trial of Clear Book Payroll & HR software here.