You know you have an incredible product. You know you're amazing at what you do. And you know your business has the potential to completely wow customers. But there's one thing holding you back; no one knows who you are (your businesses brand).
And that's a problem. Because as much as the rise of online purchasing has levelled the playing field (all you need to start a business these days is a skill and decent wifi!), it means that customers are increasingly searching for specific brands when they shop, rather than browsing their local high street. Which means that it's never been more important to include a brand awareness strategy into your overall business plan.
So, if you're determined to move the needle on your business by working towards more consistent exposure for your brand, where should you begin? To help you get started, here are our tried and tested strategies that will help, even if you have limited resources.
If you do only ONE thing to improve your brand awareness, do this:
Find your content niche that works for your brand
When you're determined to increase your brand awareness, it's tempting to think that you need to conquer multiple different content channels. A blog, a podcast, a YouTube channel, a huge presence on Instagram, LinkedIn, Twitter, TikTok … it feels like a never ending list.
However, while showing up for your audience in each of these ways, on each of these platforms would undoubtedly result in some amazing exposure for your business, it could actually do more harm than good.
Consistency is what we're looking for here and without a substantial team behind you (and a substantial amount of funding to pay for it), consistency is likely to come with a compromise on the quality of the content you're putting out there.
So, if you don't have a lot of money to throw at your marketing efforts or you're trying to do everything yourself (possibly while still trying to juggle entrepreneurship with employment), you'll have far more success if you focus the bulk of your efforts on one type of content, on one platform.
For example, you might decide to improve your website SEO and brand authority by focusing on a blog which you also promote heavily on LinkedIn. You might prefer to go all in on your YouTube channel. Or you might have discovered that your audience mainly hangs out on Instagram so it makes sense for you to concentrate on creating compelling content for your grid and reels.
Whatever it is, if you focus on doing that one thing really well, you'll find it far easier to show up consistently in a way that will truly help you connect with your chosen audience. You can always add more content strings to your bow when you're a little further into your business journey and have more available resources.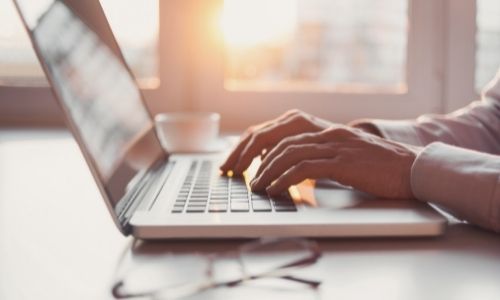 If you have more time to dedicate to your brand awareness drive, try these three strategies:
Guest posting
Offering to provide guest posts on other blogs or agreeing to be interviewed on other business owners' podcasts or videos isn't just a great way to cement your relationship with other entrepreneurs, it's also an ideal way to promote your business and your expertise to a whole new ready-made audience.
The key here is to ensure that the audience you'll be targeting with each guest appearance aligns with the type of customer you're hoping to reach.
Email marketing
When you're creating your chosen form of content, it's worth considering how you can use it to encourage people to sign up to your email list. Because, while it's all too common for your content to become lost in the noise of your customers' social media feeds, it's often easier to get their attention via an email.
Of course it's vital that you comply with GDPR regulations, and that you ensure the people on your list are 100% happy to be there. Once you've ticked those boxes, sending regular updates about product launches, sales, and other helpful content to those who've signed up for it is a fantastic way to stay top of mind and reach people when they're ready to buy.
Introduce a referral scheme
There's no better advocate for your business than someone who's bought from you and loved the experience. So why not use your customers to help you spread the word about your offerings?
There are multiple ways you could incentivise your customers to cheerlead for you. For example, you could offer a discount on their next purchase when they refer a new customer or you could add them to a VIP referral list and reward them with exclusive offers or an early access to your next sale event. You'll suddenly find everyone is talking about you!
Really want to push the boat out on creating brand exposure? Try this:
Seek professional help
If you're serious about increasing your brand awareness and you have the resources to seek external help, you might just find that an experienced professional will offer you the expert advice you need.
This might come in the form of a PR professional whose media contacts, journalistic experience, and ability to write an irresistible press release will help you get your business name into relevant media publications.
Or you might consider investigating the services of a marketing strategist who can assess your current strategy, help you establish your brand positioning, create a recognisable "voice" for your brand, and form a strategy that aligns with your business goals.
Whether you're going it alone or you've decided to invest in professional help, it's worth remembering that creating brand awareness is a long game. That's the bad news. The good news is that if you're willing to put in the effort now, to consistently deliver quality content, to get your name in front of the right people, and to seek help when you need it, the snowball effect will kick in eventually and before you know it, everyone will be talking about you and your business — in a very good way!
Clear Books: Online accounting software for small businesses
Clear Books is an award-winning online accounting software for small businesses. Thousands of business owners, contractors, freelancers and sole traders across the UK use our easy-to-use online accounting software to manage their business finances. All users benefit from the outstanding free telephone and email support. Clear Books was launched in London in 2008 and offers a free 30 day trial with free ongoing support and bank feeds. We're rated as 'Excellent' on Trustpilot.
Get a free 30-day trial of Clear Books online accounting software.