Our CEO Tim Fouracre took part in a twitter chat yesterday to discuss the use of crowdsourcing, and its effectiveness in providing value to the customer.
As many of you will know, Clear Books has taken the crowdfunding model and turned it on its head. We funded our growth by building our own cloud platform and inviting our network of loyal customers to invest in the company.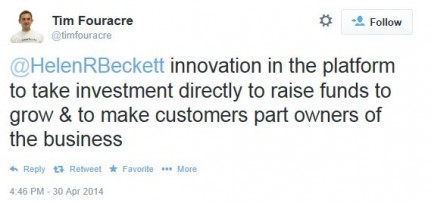 To see the full chat, search for #ITvalue on Twitter or you can read a summary here . You can also visit Tim's twitter page.
Why not let us know your thoughts on crowdsourcing in the comments section below?