Following on from the recent announcement that we are making changes to our support systems, Clear Books has now stopped using Zendesk and Get Satisfaction.
These two applications have served us extremely well as a startup. They allowed us to get up and running instantly with a ticketing system and a community support website, which meant we were able to organise and respond quickly to customer requests.
However, it quickly became apparent that support and community are so vital to achieving our long term ambitions that we needed to bring these operations in house to have full control, consolidate, optimise and produce the metrics we need to monitor, analyse and improve.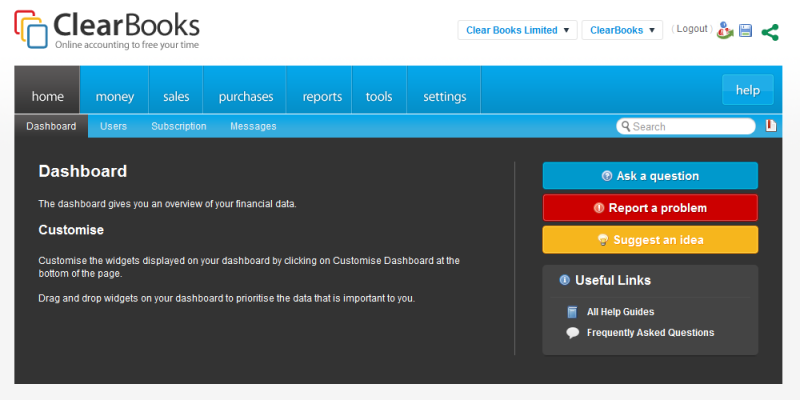 Clicking on the in system Help link in Clear Books now provides options to ask a question, report a problem or suggest an idea.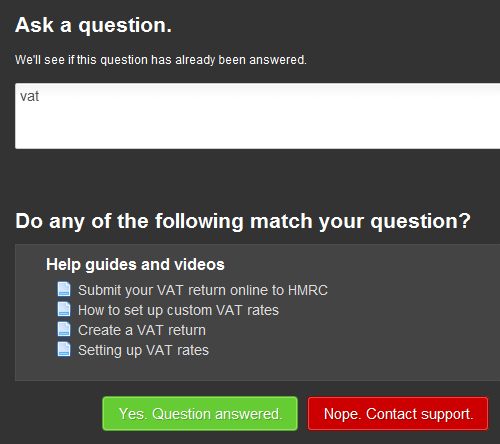 When you ask a question or report a problem you are presented with relevant FAQs and help articles that will answer the majority of your queries. If you are still unsure then your ticket will enter our internal ticketing system and the support team will respond via email.
Submitting an idea will create your idea in a community feedback area where all customers can comment, vote and interact. This ideas forum forms part of our Network which we launched at the end of the summer.