I need some help. Mac or PC?
My MacBook's days are numbered. The arrow keys have stopped working and the battery overheats which slows the machine down to a painful crawl. Do I replace it with another MacBook or do I switch to a laptop?
At work I use a Dell desktop and at home I use my dying MacBook. This setup has been beneficial as it means I am constantly testing Clear Books on the two main operating systems used by our customers.
Operating Systems
Here's the breakdown. In the blue corner we have Windows winning with 69% and in the green corner we have Macintosh with a respectable 25%.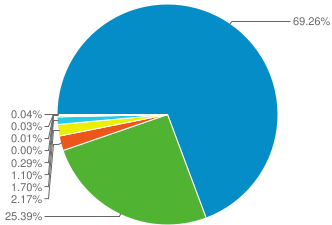 Browsers
When in the office, on the Dell, I use Internet Explorer a fair bit (gasp). Internet Explorer is the main reason I use a PC and recently I even turned down a spare iMac because no one else in the office likes Internet Explorer. It's down to me to represent, on a regular basis, all the non techies who use Clear Books.
Here's the breakdown of our customers by browser: Chrome 33%, Firefox 26%, Internet Explorer 26%, Safari 15%.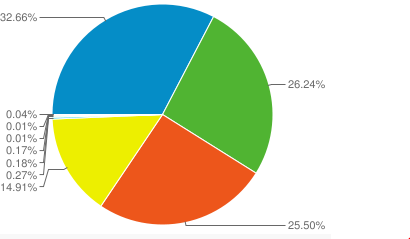 I am debating switching to a laptop because I am more comfortable with the development tools on a PC as I am using them throughout the day in the office (e.g. WAMP server, Tortoise GIT, PHP Storm) .
So which wins? The MacBook and cross OS/Browser testing or the PC and a favoured development environment?