The Customer Services Team is the friendly face of Clear Books. They all work together to provide our customers with a great level of service. We have several individual teams that make up the Customer Services Team.
Customer Onboarding
The Customer Onboarding Team helps get trial users set up and running. The team deals with all inbound queries from trial users and provides free demos of our products to help users get started.
Users are able to book a demo easily, at a time that works for them by going to our website. During the demo, the Customer Onboarding Team will take users through how Clear Books works, how it can make managing their business finances easy and is an opportunity to ask any questions they may have.
Partner Account Management
As well as small businesses, we also work with accounting practices, to help accountants manage their clients' finances. 
The Partner Account Management team deals with all issues from our accountant partners. They also run training sessions in which they help identify new features that accounting partners may not have yet discovered, and work through any areas they need extra help with. Together with our Customer Onboarding Team, they also run training sessions for our accounting partners' clients.
Customer Support
Our friendly Customer Support Team has the most knowledge and experience with our online accounting and payroll products. They generally deal with queries from paid customers, but they also help provide backup for the teams above.
Our Customer Support Team also manages our active online community, where Clear Books customers can access helpful resources, keep up-to-date with the latest Clear Books news, ask questions and even share new ideas.
Technical Support
Not technically part of the Customer Services Team, but our Technical Support Team is an important part of how it functions. Technical issues raised on behalf of customers from the teams above are resolved in a timely manner by our Technical Support Team.
Tools
We use several tools in the Customer Services Team to aid with our communication with each other and with our customers
1. Slack
Now that we work from home more regularly, Slack has become an integral part of the way we communicate with each other instantly, not just within our team but within the wider Clear Books team too.
2. Dialpad
When we began working from home, our phone system at the time wasn't ideal for the situation, so we began the process of looking for something new. We switched to Dialpad in April and this has given us more flexibility to work on any device from any location (provided there is internet). It has also given the additional benefit of better reporting and call monitoring.
3. Freshdesk
Our helpdesk of choice which we have been using for several years now. It helps us keep on top of all queries that are emailed in from customers. The whole of the Customer Services Team now uses Freshdesk, which makes collaboration on queries a lot easier to manage. Freshdesk has a lot of powerful automation tools which helps speed up our delivery of responses.
Performance YTD
To ensure we continue to provide excellent customer service, we use a variety of metrics to measure performance. 
We measure using the reports or data we get from the tools listed above. Below are some of the key metrics and how we are performing YTD (our financial year runs from April to March).
Ticket Happiness
For each and every ticket that is resolved we send a survey to our customers which asks them to rate the level of service they received from the agent. We have two rating options: 'Great' and 'Not Good', below are the results for 2021 YTD.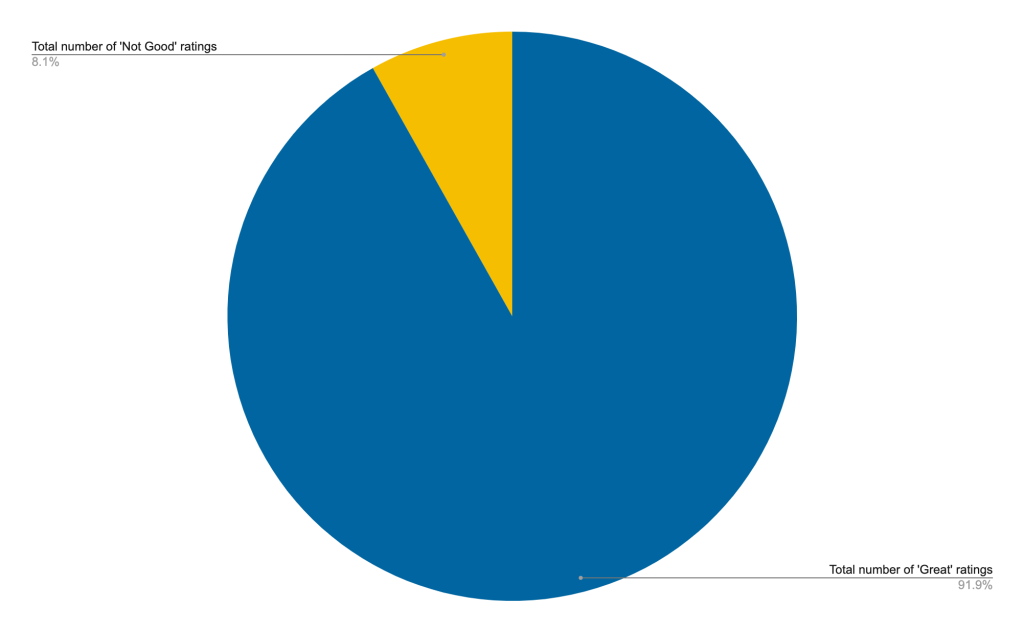 Our target is around 90%, and so far this year almost 92% of customers who raised a support ticket have recorded positive feedback.
Ticket Response Times
Another important metric to our Customer Service Team is the speed of response to all emailed queries. We currently measure the first response time (the time it takes to reply to the initial customer query) and the response time of every other reply from an agent to a customer (the time it takes to reply to every other follow up reply from a customer). Below are the results YTD.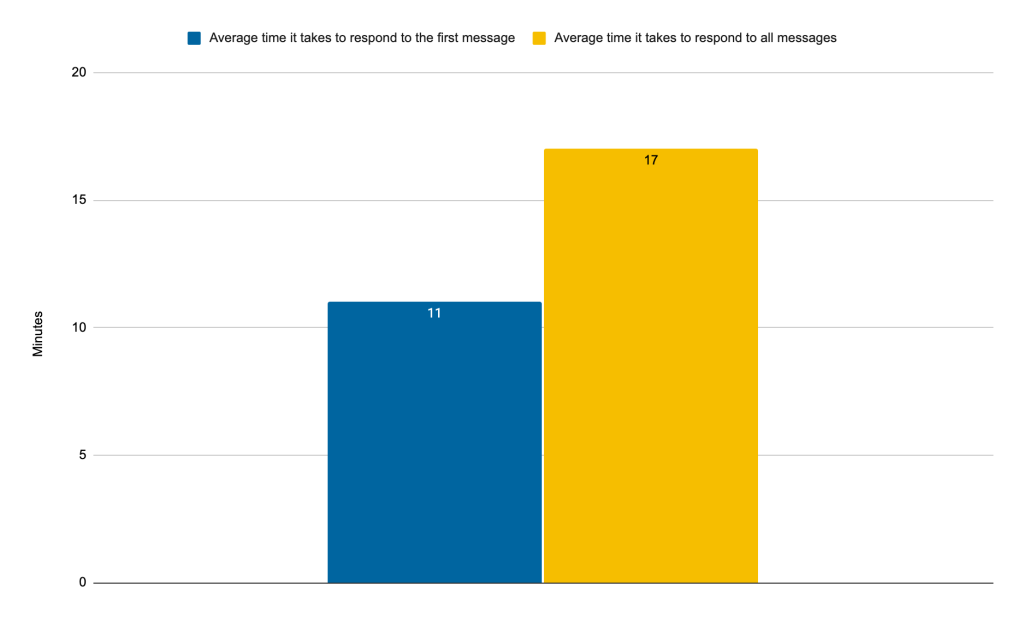 Maintaining excellent customer service is really important to us and responding to customer emails and answering their calls in a timely manner is a key. We want to ensure that all our customers receive excellent support, and, ultimately, have their issues resolved as quickly as possible.
Clear Books: Online accounting software for small businesses
Clear Books is an award-winning online accounting software for small businesses. Thousands of business owners, contractors, freelancers and sole traders across the UK use our easy-to-use online accounting software to manage their business finances. All users benefit from the outstanding free telephone and email support. Clear Books was launched in London in 2008 and offers a free 30 day trial with free ongoing support and bank feeds. We're rated as 'Excellent' on Trustpilot.
Get a free 30-day trial of Clear Books online accounting software.