We're thrilled to announce that Stripe invoice payments and transaction feeds are now available in Clear Books.
Stripe is one of the leading payments providers in the UK, helping small businesses to accept credit and debit card payments. Clear Books' integration with Stripe allows small businesses with a Clear Books account to accept credit and debit card payments for invoices.
The integration also allows eCommerce businesses who use Stripe on their own websites to automatically import bank transactions into Clear Books accounting software, making record-keeping easy.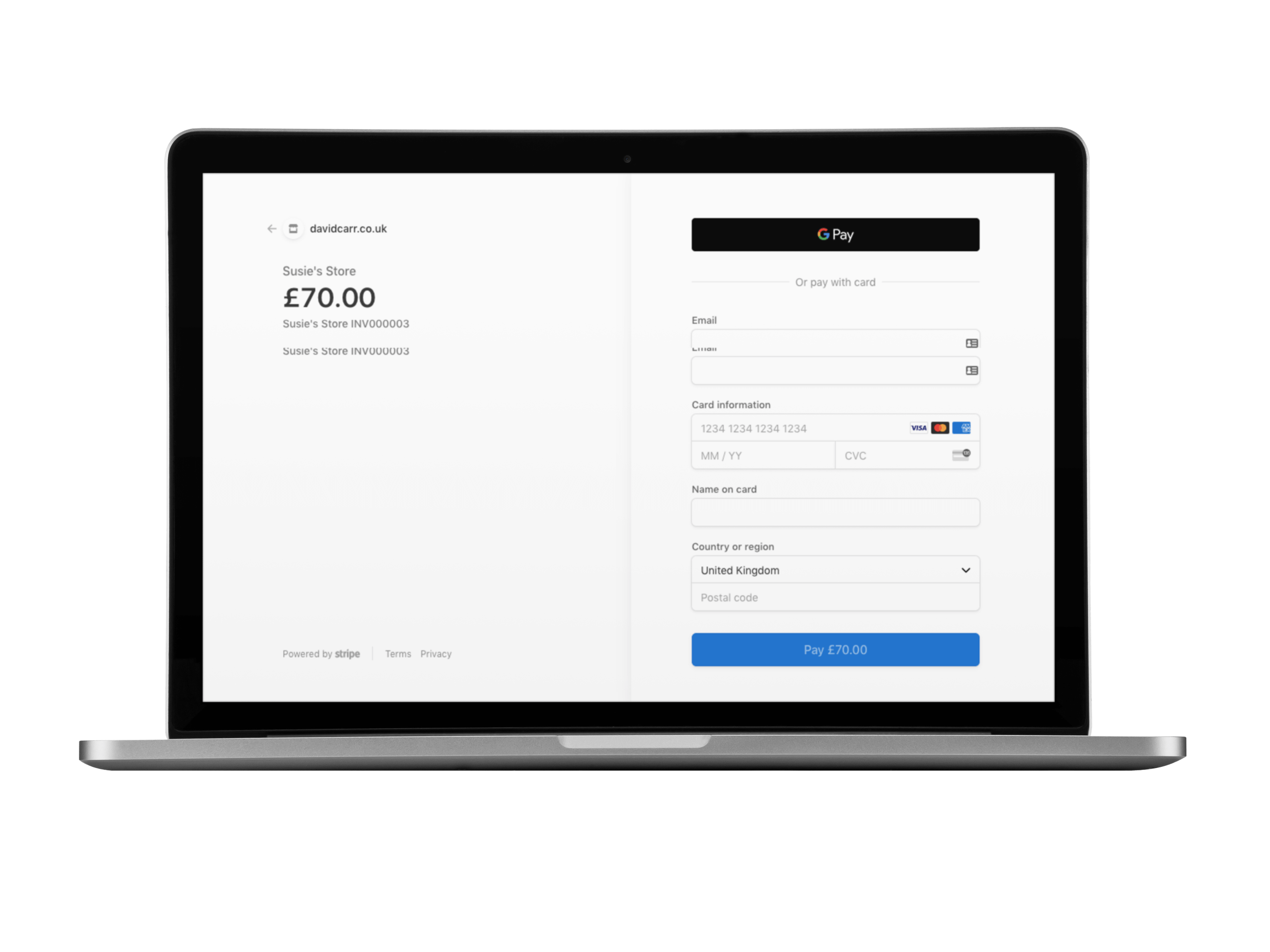 Clear Books and Stripe make accounting easy for small businesses
Here are some of the great benefits you'll get when you link your Stripe and Clear Books accounts.
Let your customers click-to-pay with ease
Connect Stripe to your Clear Books account and your customers can pay invoices by credit or debit card. It's a great way to accelerate your cash flow because making it easy to pay, means getting paid fast.
View live payment statuses on invoices
As soon as your customer pays an invoice, you'll know, because the invoices are automatically marked as paid.
Know your transactional records are complete
Stripe transactions will be automatically imported into Clear Books when you set up the integration. That means you'll be able to keep track of the payments your customers make as well as the fees you pay to Stripe with ease.
See payments and fees clearly
Clear Books intelligently splits out the payments you have received from customers from Stripe fees so that you can categorise and account for them without fuss.
Need help setting up the integration?
Our friendly support team have created handy guides to help you set up your Stripe integration in Clear Books. If you have questions, simply call us on 0203 475 4744 or contact support. We're here to help!