At the end of last month, Clear Books hosted it's first Speed Networking event. It may have been the hottest day of the year so far but there was still a roomful of lovely Clear Books customers ready to make connections and find new clients.
This event was the second in what we envisage to be a long line of fresh, fun and exciting networking events and the feedback was extremely positive.
100% of respondents  said that they would attend another Clear Books networking event and the reason it was so popular was the relaxed atmosphere of the event making it easy to strike up meaningful but also fun conversation with attendees.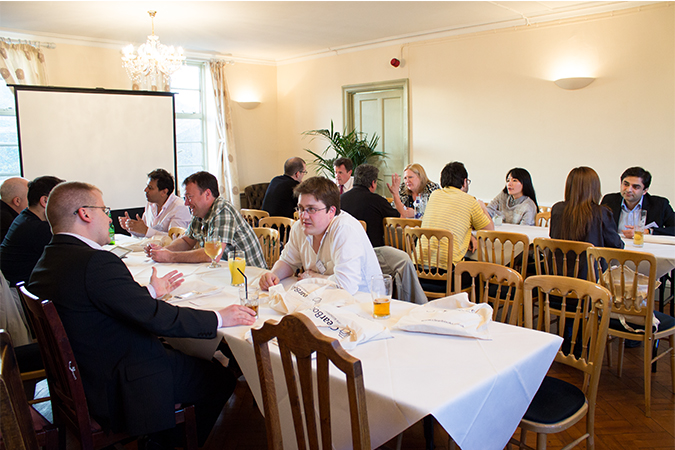 We have tried our hardest to make these events about you guys rather than Clear Books, but it turns out you're interested in finding out how we're getting on and what new features/technical developments the team has in the pipeline as well. With this in mind, next time we will give everyone in attendance a sneak peek into what has been happening here at Clear Books HQ.
There have also been suggestions of a business challenges forum session where everyone has the opportunity to share the challenges they are facing running a business and get advice from people who may well have experienced these issues before. We all want to succeed and, hopefully, all want to help each other do the same, so hearing about how others have overcome the challenges they have faced will be extremely helpful.
What we want to know now is what you would like from the next Clear Books networking event? Like the idea of a business challenges forum? Or are you more interested in coffee and a chat? Let us know – these events are yours after all.